College student Margot meets 33-year-old Robert at the movie theater where she works. After a casual flirtation at the concession stand, they carry on conversations through texts. As their perceptions of each other collide, events spiral out of control. Based on The New Yorker short story by Kristen Roupenian.
Margot, a college student working concessions at an art house theater, meets frequent filmgoer — and rather older local — Robert, on the job. Flirtation across the counter evolves into continuous texting. As the two inch toward romance, shifts between them, awkward moments, red flags, and discomforts pile up. Margot feels both attached and reticent, as her gnawing hesitations blossom into vivid daydreams where Robert realizes his most threatening potential. As her distrust and uncertainty mount, an evening, their relationship, and possibly their lives unravel.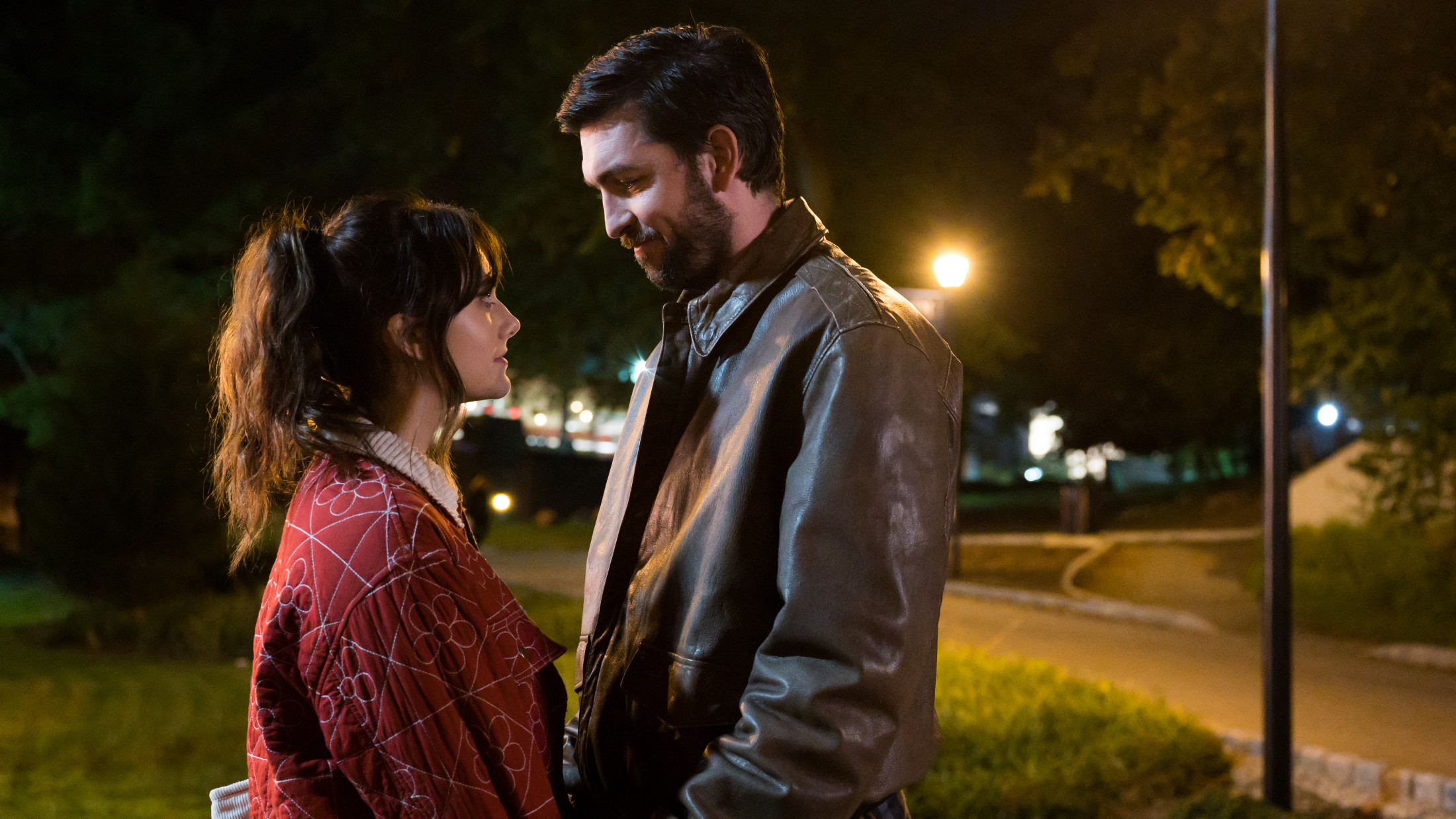 Exploring power dynamics, the terrifying nature of some gray areas, and the way young women must balance their relationships to themselves alongside their lovers, CAT PERSON is a provocative portrait of modern dating. Director Susanna Fogel (co-writer of BOOKSMART) brings these questions to the screen with a vibrant tension that packs a serious punch, aided by great performances from Emilia Jones (CODA) and Nicholas Braun (SUCCESSION). Inspired by the most-read piece of fiction ever published in The New Yorker, Kristen Roupenian's short story "Cat Person", the film continues a conversation whose urgency is clear, present, and dangerous.