Purchase a ticket
Select your showtime below.
O Cinema
Miami Beach
500 71st St, Miami Beach (786) 207-1919
Additional information
• General Admission - $11.00
• Student / Senior - $9.50
• Members - $7.50
General Admission tickets are available online AND at the door.
Student / Senior & Members tickets are ONLY available at the door.
ALL TICKET SALES ARE FINAL. NO REFUNDS. NO EXCHANGES. NO EXCEPTIONS.

*ALL FILMS START EXACTLY AT THE LISTED TIME*
Stanley Kubrick dissects the nature of violence in this darkly ironic, near-future satire, adapted from Anthony Burgess's novel, complete with "Nadsat" slang.
Classical music-loving proto-punk Alex (Malcolm McDowell) and his "Droogs" spend their nights getting high at the Korova Milkbar before embarking on "a little of the old ultraviolence". As with all luck, his eventually runs out and he's arrested and convicted of murder and rape. While in prison, Alex learns of an experimental program in which convicts are programed to detest violence. If he goes through the program his sentence will be reduced and he will be back on the streets sooner than expected. But Alex's ordeals are far from over once he hits the mean streets of Britain that he had a hand in creating. Released in late 1971, the film sparked considerable controversy in the U.S. with its X-rated violence; after copycat crimes in England, Kubrick withdrew the film from British distribution until after his death. Opinion was divided on the meaning of Kubrick's detached view of this shocking future, but, whether the discord drew the curious or Kubrick's scathing diagnosis spoke to the chaotic cultural moment, A CLOCKWORK ORANGE became a hit. On the heels of New York Film Critics Circle awards as Best Film, Best Director, and Best Screenplay, Kubrick received Oscar nominations in all three categories.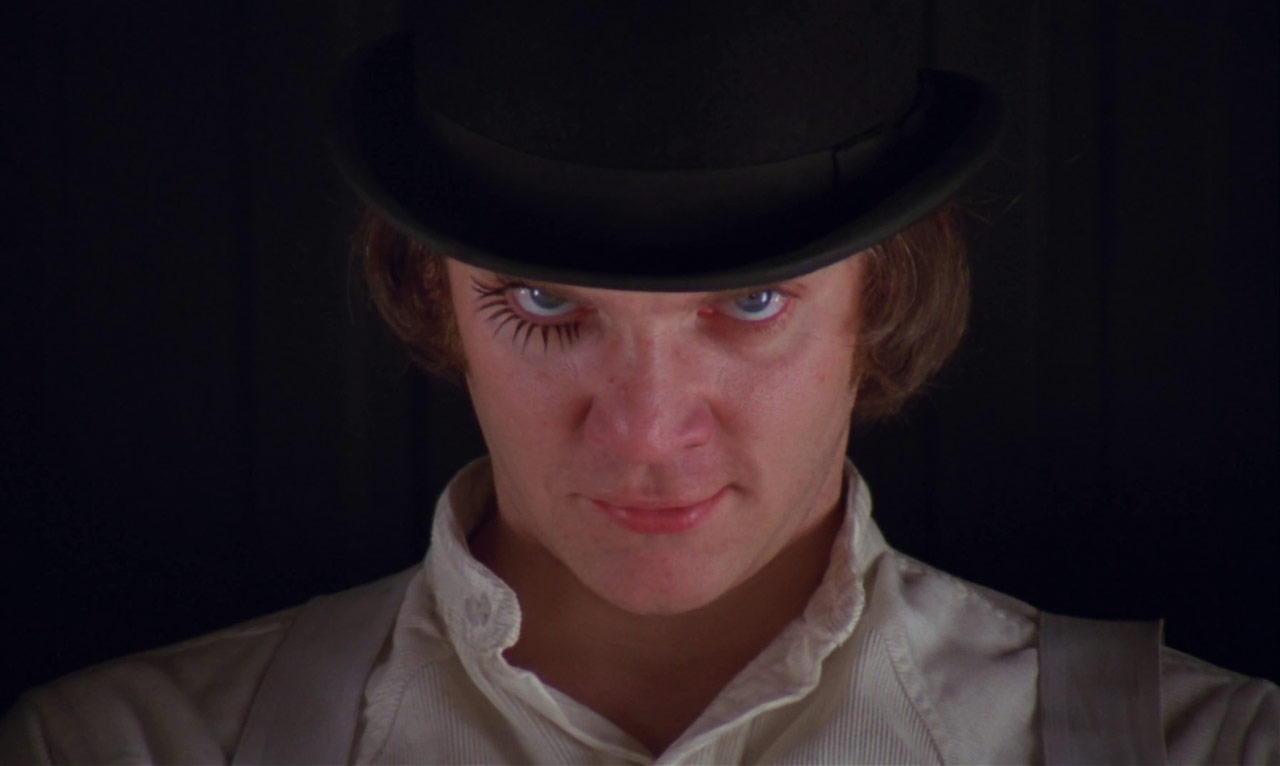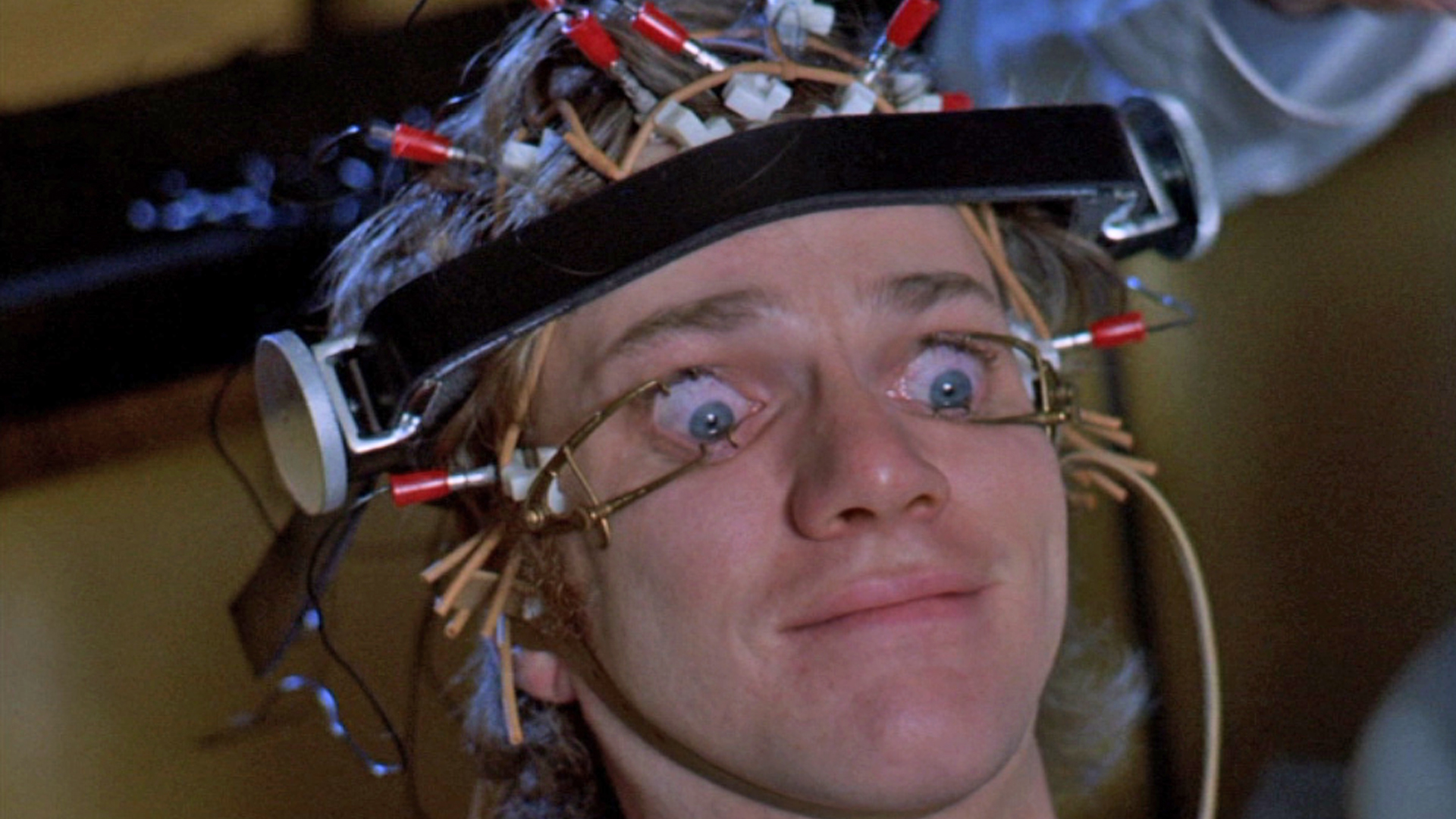 • General Admission - $11.00
• Student / Senior - $9.50
• Members - $7.50
General Admission tickets are available online AND at the door.
Student / Senior & Members tickets are ONLY available at the door.
ALL TICKET SALES ARE FINAL. NO REFUNDS. NO EXCHANGES. NO EXCEPTIONS.

*ALL FILMS START EXACTLY AT THE LISTED TIME*
It seems to me that by describing horror with such elegance and beauty, Kubrick has created a very disorienting but human comedy, not warm and lovable, but a terrible sum- up of where the world is at… Because it refuses to use the emotions conventionally, demanding instead that we keep a constant, intellectual grip on things, it's a most unusual–and disorienting–movie experience.
– NEW YORK TIMES
A brilliant nightmare… The film employs outrageous vulgarity, stark brutality and some sophisticated comedy to make an opaque argument for the preservation of respect for man's free will – even to do wrong.
– VARIETY
A much-maligned and misunderstood classic, this is one of Kubrick's finest movies.
– EMPIRE
It demands thought, compels the attention, and refuses to be dismissed. And, for that reason, A Clockwork Orange must be considered a landmark of modern cinema.
– REELVIEWS
A chilling classic, the movie is a scabrous satire about human deviance, brutality, and social conditioning that has remained a visible part of the ongoing public debate about violence and the movies.
– AUSTIN CHRONICLE