O Cinema is proud to partner with The Wolfsonian–FIU for a series of special summer film screenings & post-film discussions in which we explore how the "Haunted House" theme has become a mechanism through which we view the inner spaces of society.
Sadly, the otherwise happy Maitlands, Adam and Barbara (played by Alec Baldwin & Geena Davis), now rest in peace after a freak-accident. Trapped in a strange limbo, the ghostly couple returns to the realm of the living, only to discover that the insufferable New York yuppies, Charles and Delia Deetz (played by Jeffrey Jones & Catherine O'Hara) along with their Gothic daughter (Winona Ryder), are now occupying their lovingly decorated New England home. Of course, sharing their beloved house with the obnoxious invaders is out of the question; however, the Maitlands' haunting skills are pathetic, to say the least. Now, under those grave circumstances, only the manic, rotten-toothed veteran exorcist, Beetlejuice (Michael Keaton), can rid the place of the unwanted guests; but, what happens if the cure is worse than the disease?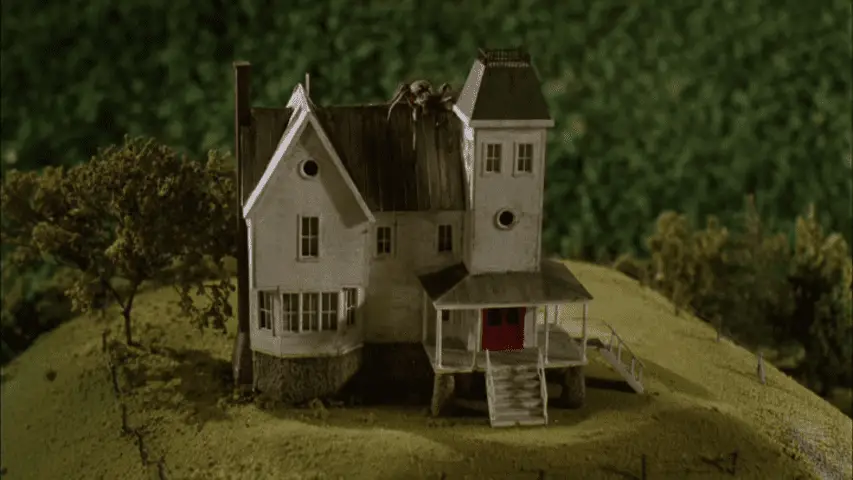 SPECIAL POST-FILM GUEST:

Shoshana Resnikoff, Wolfsonian Curator
Prior to joining The Wolfsonian at Florida International University in 2017, Resnikoff worked as an assistant curator for exhibitions and research at the Peabody Essex Museum in Massachusetts, a curatorial associate for the Terra Foundation for American Art, a collections fellow for the Cranbook Center for Collections and Research. Resnikoff specializes in American decorative arts and design and also been a part of two Google Cultural Institute collaborations.