Gregg Araki's provocative, darkly humorous, delightfully depraved fifth feature, THE DOOM GENERATION, premiered at Sundance in 1995, but hasn't been seen again in its complete form… until now.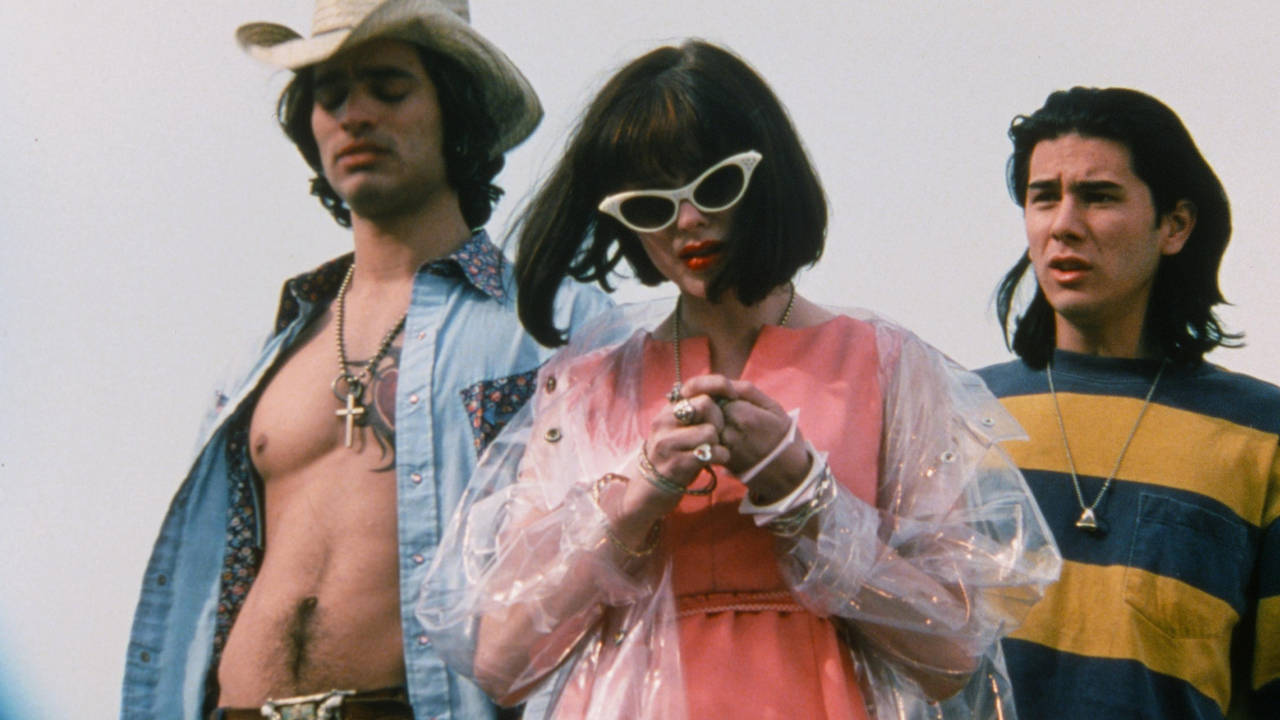 In the darkly satirical and chaotic world of mid-'90s America, THE DOOM GENERATION follows the volatile journey of three disaffected youths. Amy Blue (Rose McGowan), a 17-year-old, her boyfriend Jordan White (James Duval), and a mysterious drifter named Xavier Red (Johnathon Schaech) embark on a hedonistic road trip after a chance encounter spirals into a nightmarish adventure. Their journey becomes a tapestry of bizarre encounters, which includes everything from confrontational convenience store clerks to cannibalistic neo-Nazis, painting a picture of a society seemingly on the brink of collapse.
As the trio delve deeper into their voyage, a series of increasingly violent and surreal episodes underscores the film's exploration of the alienation and nihilism experienced by Generation X. The unlikely threesome navigate their complex relationships, jealousy, and sexual tension while being chased by a host of malevolent figures, hinting that their own past actions might be catching up with them. With each encounter, they become more entangled in a web of chaos, fueled by the apathy and disillusionment of a generation grappling with its own identity.
Directed by Gregg Araki, THE DOOM GENERATION is an anarchic love story that defies conventions, utilizing a unique blend of black comedy, horror, and melodrama. A raw portrayal of youth in revolt, the film is a visceral commentary on consumerism, moral decay, and the search for meaning in an increasingly chaotic world. The stark imagery, aggressive style, and sharp dialogue come together to create an unforgettable cinematic experience, emblematic of the grunge-era's underbelly.